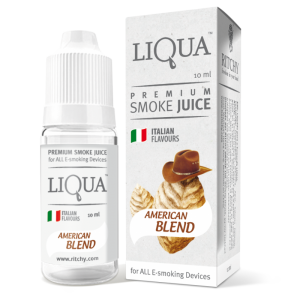 AMERICAN BLEND
The American Blend faithfully reflects the taste of the brightleaf tobacco commonly known as "Virginia Tobacco." It is characterized by its intense, balanced flavor and pleasant sweet aroma, which is also underlined by delicate hints of honey. It is one of the most popular tobacco flavors in our portfolio. 70% PG / 30% VG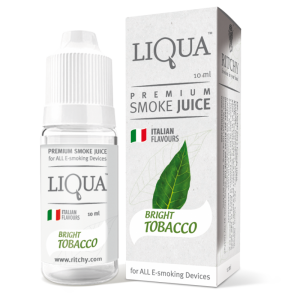 BRIGHT TOBACCO
Bright Tobacco will dazzle you with its clean "Virginia Tobacco" taste while also providing a wood-spicy flavor with delicate aroma and undertones of summer hay. It is more than suitable for everyday vaping. 70% PG / 30% VG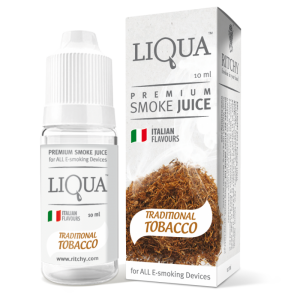 TRADITIONAL TOBACCO
The clean, distinctive taste of tobacco in its tradititional form is complemented by the aroma of sandalwood- a class of fragrant woods from trees in the genus Santalum. It leaves a pleasant sweet taste in your mouth. Traditional is valued by the conventional smokers, because it so closely resembles the traditional cigarette. 70% PG / 30% VG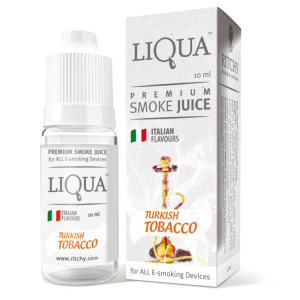 TURKISH TOBACCO
Turkish Tobacco offers you the unique bold Turkish flavor, with a savory oriental aroma and honey-sweet ending. Turkish also provides you a very rich vapor to impress even the most demanding smokers. 70% PG / 30% VGTurkish Tobacco offers you the unique bold Turkish flavor, with a savory oriental aroma and honey-sweet ending. Turkish also provides you a very rich vapor to impress even the most demanding smokers. 70% PG / 30% VG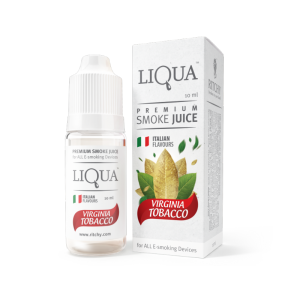 VIRGINIA TOBACCO
The taste of classic Virginia Tobacco is accented by a subtly sweet, nutty flavor. This delicate flavor combination and smooth finish pair up to create a sophisticated vaping experience. 70% PG / 30% VG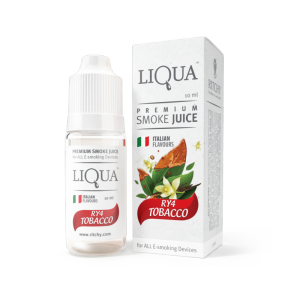 RY4 TOBACCO
RY4 combines the classic taste of traditional tobacco with warm caramel and vanilla notes to create a delctable vaping experience. With its classic flavors and smooth finish, it is a flavor that is sure to please. 70% PG / 30% VG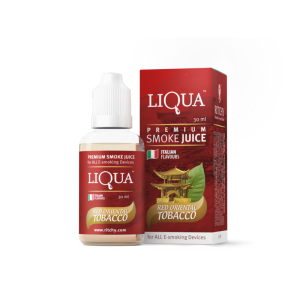 RED ORIENTAL TOBACCO
Red Oriental Tobacco is a perfect blend of fruit and flue-cured tobacco. With nutty undertones and a pinch of spice, it is a perfect fusion of oriental flavor and aroma. 70% PG / 30% VG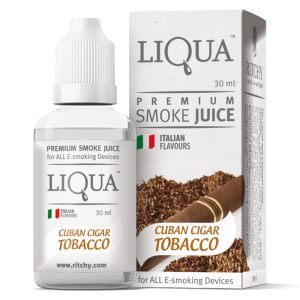 CUBAN CIGAR TOBACCO
Cuban Cigar Tobacco has a very distinctive taste. The rich smooth flavor coupled with a sweet ending, gives you an incredibly yet intense experience through out.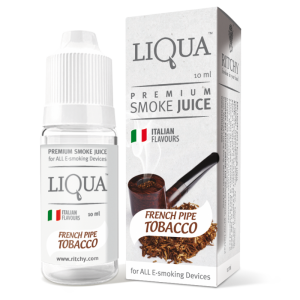 FRENCH PIPE TOBACCO
French Pipe Tobacco mostly resembles the traditional raw taste of a tobacco leaf dried in the sun, which is complemented even more by subtle nutty tones. The simple yet captivating arma helps underline the nature of tobacco. Thanks to its remarkable taste and customer reaction, it ranks among one of our more interesting and favorite. 70% PG / 30% VG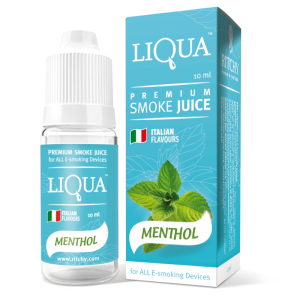 MENTHOL
Menthol provides an intense yet refreshing taste, with a cool icy tone that passes through our body and immediately stimulates your senses. Our LIQUA customers often compare it to Mint, which also offers an incredibly fresh taste, hosting a slightly sweeter and herbal tone that leave a fresh winter breeze in your mouth. 70% PG / 30% VG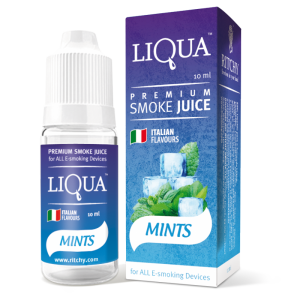 MINTS
Mints is often compared to Menthol for all the right reasons- it is bit softer offering a fresh taste with a slightly sweeter and herbel tone that also leaves a cool yet pleasant breeze in your mouth. 70% PG / 30% VG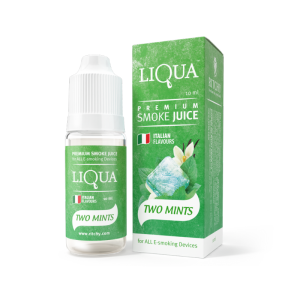 TWO MINTS
As if one Mint wasn't enough! Two Mints immediately offers you a cooling freshness with a strong flavor, an incredible peppermint sensation that compliments the spearmint equally. Two Mints also has a sweet vanilla candy base, which delivers even more. You get double the pleasure- enjoy every bit of it! 70% PG / 30% VG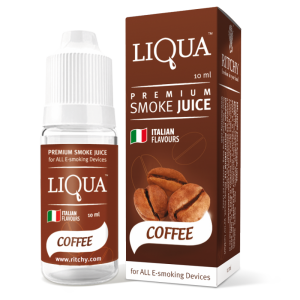 COFFEE
Coffee takes you over and ravishes you with a deliciously powerful roasted Italian coffee blend, together with a caramel and nuts, and a soft milky taste. The steam comes right out of the cup! 70% PG / 30% VG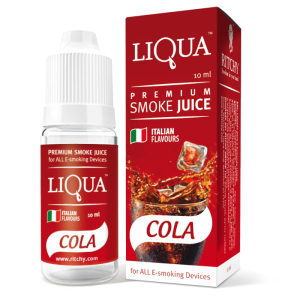 COLA
A rich and pleasant sweet flavor, combined with a little lemon and lime hidden in the Cola, awakening your senses and allowing you to enjoy every bit of the intense experience. 70% PG / 30% VG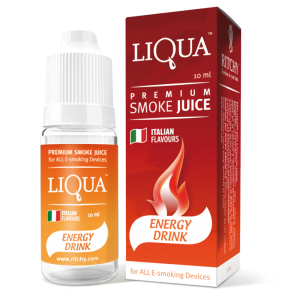 ENERGY DRINK
Energy Drink hits you right from the beginning like it should, hosting a strong aroma reminiscent of a true energy drink that full of fresh and fruity tones. Your first taste will excited and you will want more. 70% PG / 30% VG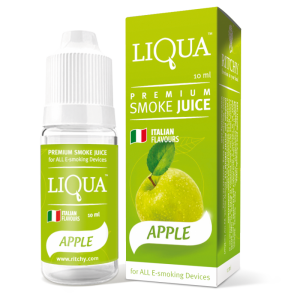 APPLE
As good as "Grandma's homemade apple pie", this flavor reflects the freshness of a ripe American Red Delicious Apple, complimented with a delicate yet balanced flavor, and an incredibly sweet aroma. And because of that, it can be enjoyed throughout the day by all and not limited to the apple lovers only! The ratio of PG to VG is 70/30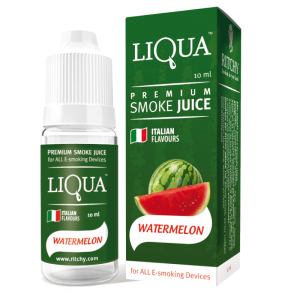 WATERMELON
Watermelon does not hide delicious, providing a freshly cut piece of watermelon with every taste. A full yet juicy flavor and pleasant ending throughout. Wheter you smoke a little or a lot it doesn't matter, enjoy every bit of it! The ratio of PG to VG is 70/30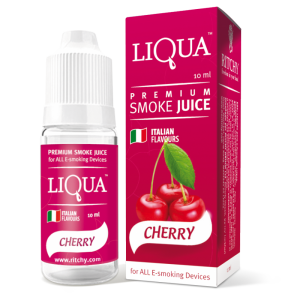 CHERRY
Our Cherry flavor has willed many happy LIQUA customers, offering a bushel of enjoyment for those who give it a try. The long lasting fruity taste captures your immediate attention, giving you the attention you deserve. The ratio of PG to VG is 70/30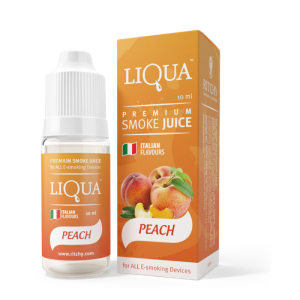 PEACH
Peach is one of our new additions and it has delivered. It has incredible freshness and juiciness that you immediately fall in love with. You can taste that sweetness every time. Peach is full of that warm fresh flavor making each day feel like summer. What a comfort! The ratio of PG to VG is 70/30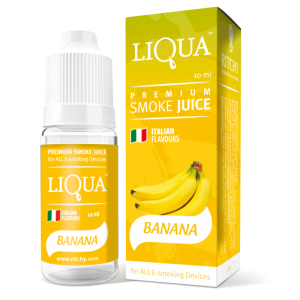 BANANA
Banana gives you just that, an instant taste of a sweet and ripe banana. Like most other of fruit flavors, this one is also suitable for the less intensive smoker looking for a lighter flavor. You can't go wrong with one of our most popular. The ratio of PG to VG is 70/30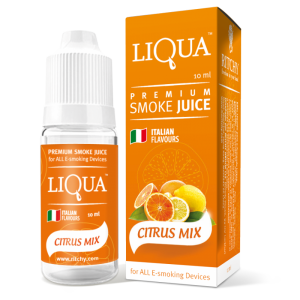 CITRUS MIX
Our refreshing Citrus Mix combines distinctive flavor of grapefruit with sweet hints of mandarins and oranges. This flavor is pleasantly sweet yet offers a sour mix complimented with a fresh touch and an accents of citrus peel.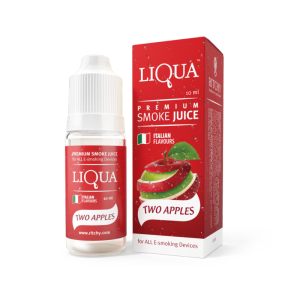 TWO APPLES
Two Apples is a delicious combination of fresh green apples and juicy sweet red apples, with a touch of golden Virginia tobacco. The ratio of PG to VG is 70/30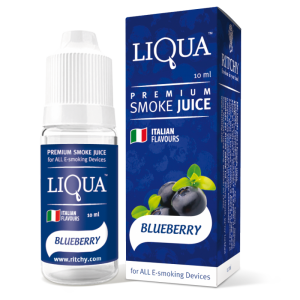 BLUEBERRY
Blueberry will delight you from the beginning and continue until the very end. This flavor is made for those that prefer a more subtle taste for sure. Thanks to its pleasant blueberry sweet-sour taste it resembles a fresh jam – just like home. 70% PG / 30% VG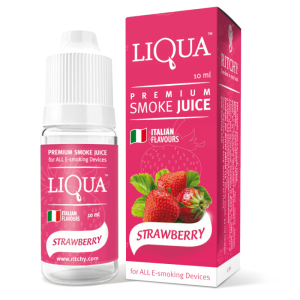 STRAWBERRY
Strawberry is one of our biggest hits and a classic favorite among fruit lovers. It has a distinctive natural flavor cut strawberries and a gentle yet lingering sweet aroma. It is ideal for those who cannot resist the temptation of all of that strawberry flavor. 70% PG / 30% VG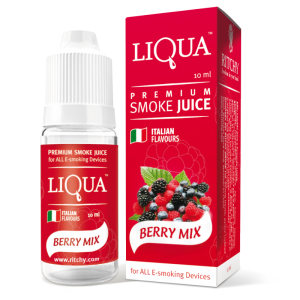 BERRY MIX
Berry Mix offers you a rich and refreshing taste that has a very distinct flavor in the beginning and gentle towards the end. It has a deep yet balanced taste of all your favorites together with one not overpowering the other, allowing you to enjoy all of the fresh fruits together – strawberries, cherries, grapes, and citrus will delight you.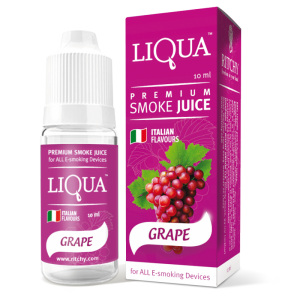 GRAPE
Grape will delight you in seconds with a rich taste of freshly harvested red grapes complimented with a pure sweet aroma. It is the right choice for those who seek a distinctive flavor of a natural sweet fruit for their enjoyment. The ratio of PG to VG is 70/30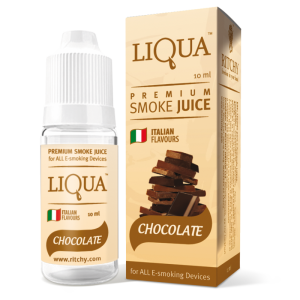 CHOCOLATE
Chocolate will off you a rich experience from the beginning, hosting a velvety soft taste of one of Belgian's highest quality Chocolates and a delicate fragrance. It is a unique experience not only for those with a sweet tooth, but for those who also want to try a little taste of heaven. 70% PG / 30% VG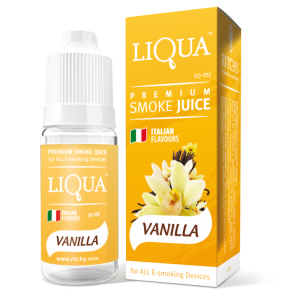 VANILLA
Characteristically full of taste, the rich flavor of French Vanilla will draw you close and not let you go. Its soft creamy tone combined with a delicate soft ending also gives you a relaxing natural aroma to enjoy along the way. 70% PG / 30% VG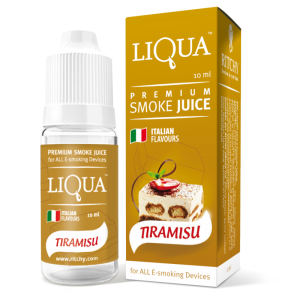 TIRAMISU
Tiramisu reflects our best attempt at of one of Italy's most popular desserts. It offers you an aromatic aroma of fresh roasted coffee, a touch of cocoa, and a long-lasting flavor that reminds many of our LIQUA customers of a sweet tasting biscuit. 70% PG / 30% VG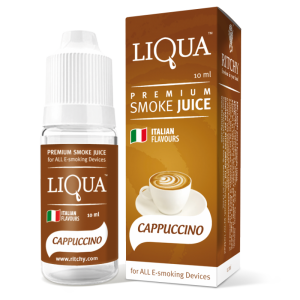 CAPPUCCINO
Our Cappuccino best reflects the one of our best coffee drinks. After the first taste your senses take over. This flavor impresses by distinctive giving you a strong bold coffee taste couple with velvety soft aroma of creamy soft milk. You are instantly relaxed! 70% PG / 30% VG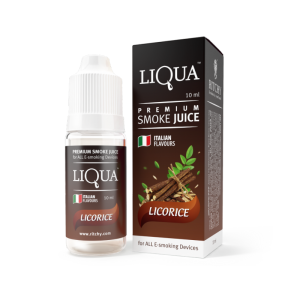 LICORICE
Licorice is the national sweet in Holland. Licorice is used as a flavoring for a wide variety of products including candy, beer, soft drinks, cough drops, and medicines. It is similar to anise flavor. Have you ever had anise-flavored cookies –  licorice tastes of anise and candy with a creamy finish and sweet aroma? It's like that. 70% PG / 30% VG